Discussion Starter
·
#1
·
So everything was fine... Until it wasn't. I found the only place that dint have 24" of ice. Fml. Tracks on the driver side went under the ice, and I had to build a road down into the dirty swamp with trees for
One side to drive up. It was a monumental shite show, and I'm just happy the Alaskan swamp
Decided not to claim my commander as apermant attachment. I would like to say I would never have made it out with the visco lock, at one point I had to back off on the winch because it was pinching the tracks.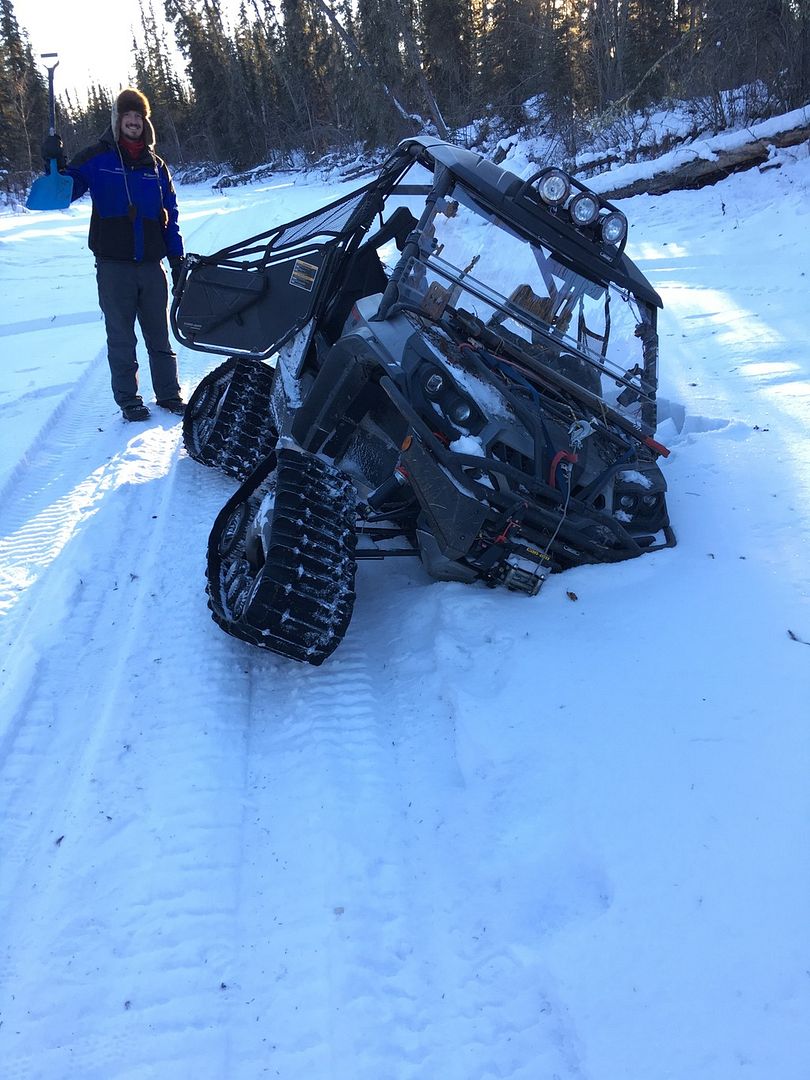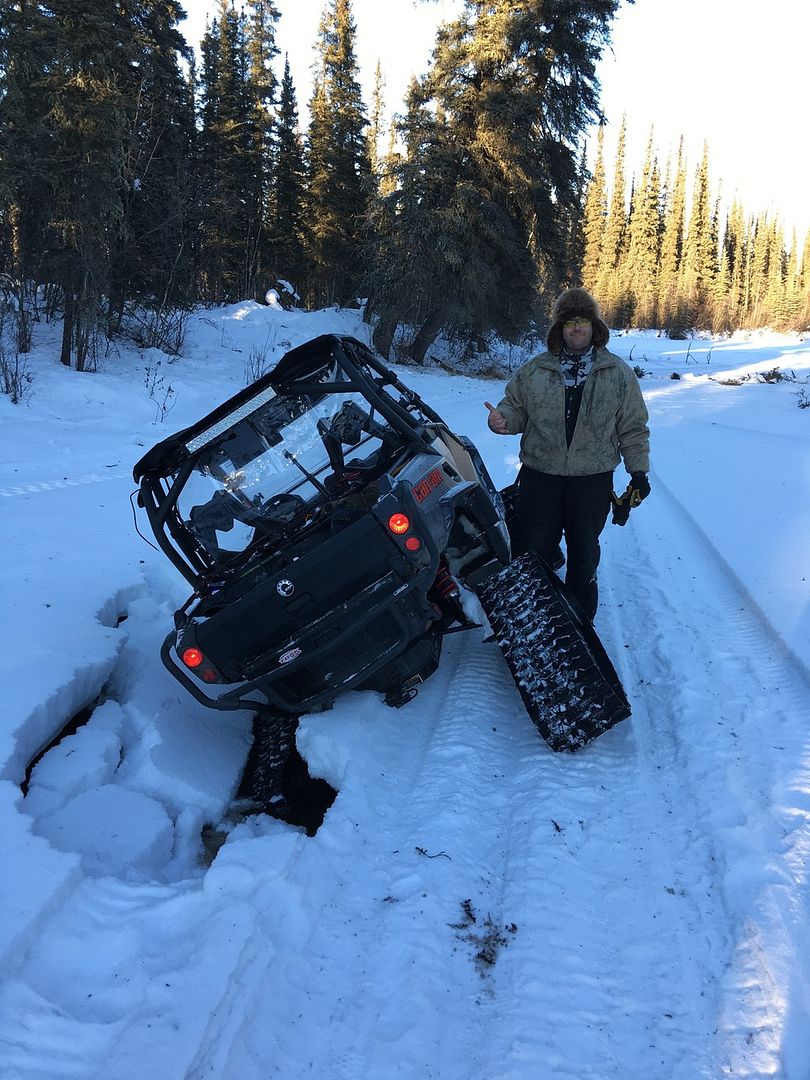 Where is the front track!!! Notice I have to drive the rear track onto broken ice.... Please Alaska don't take my machine...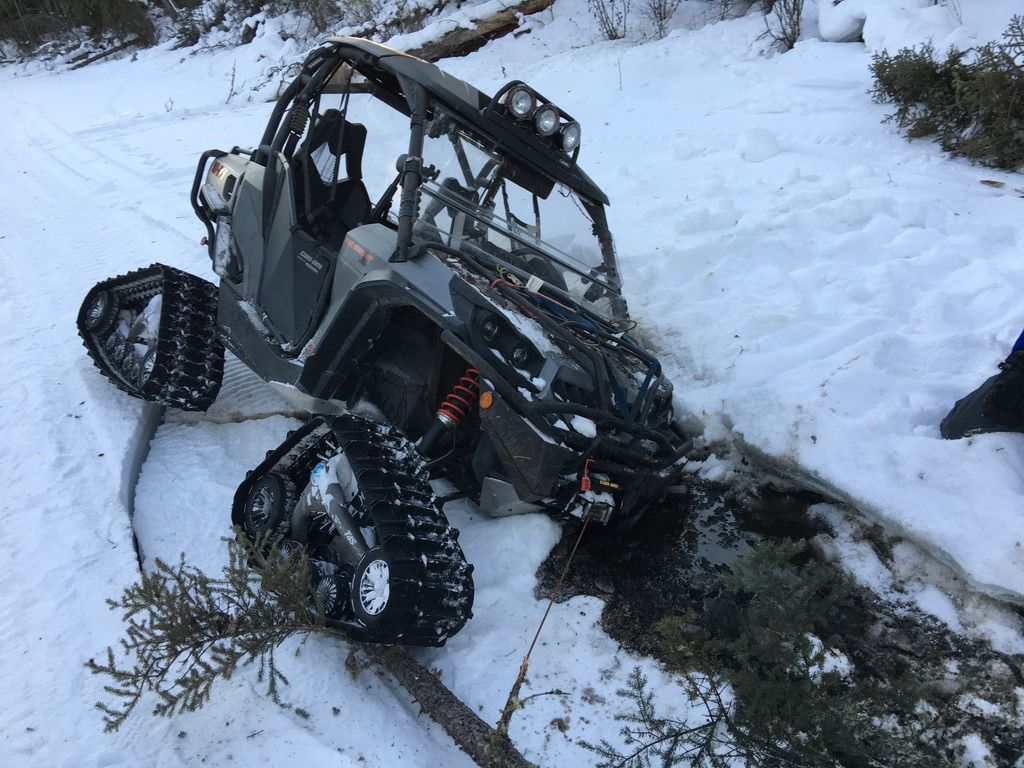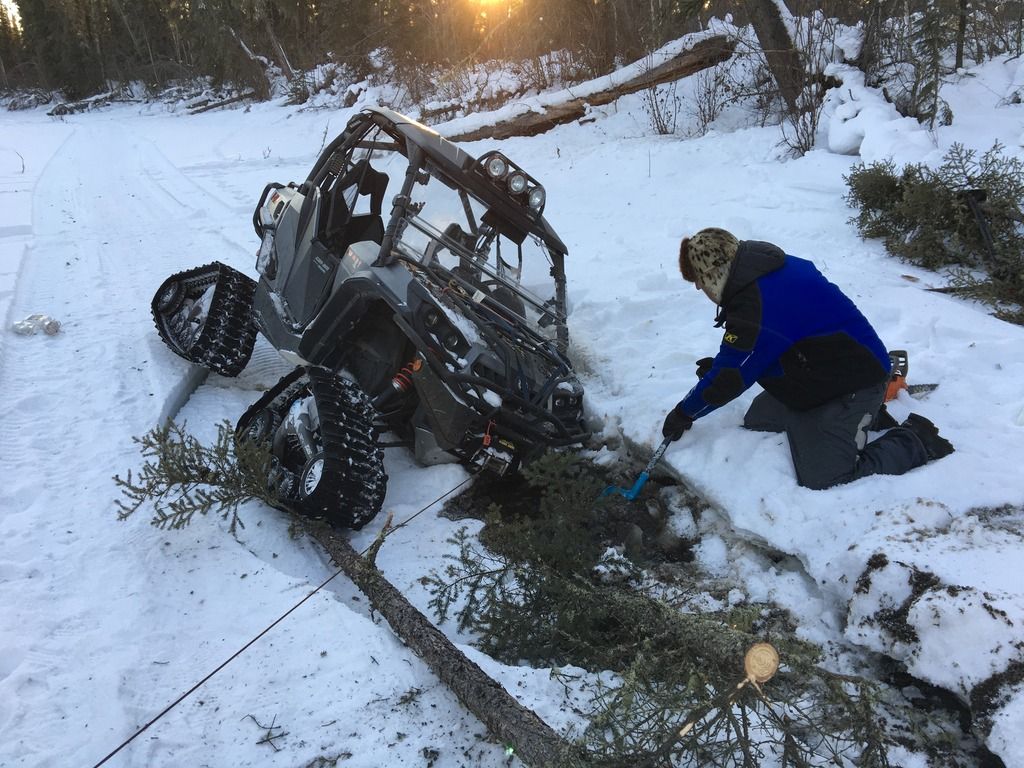 So I have to climb in there and drive it.... Feet are getting wet. How long until it goes all the way under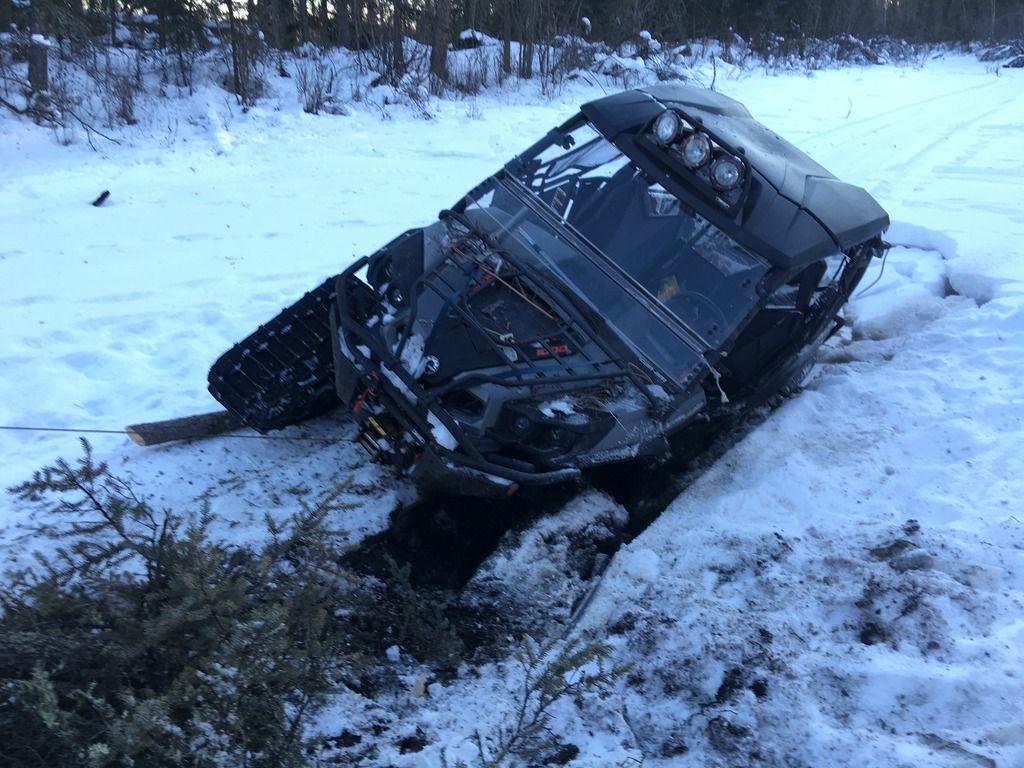 Too bad it's saterday at 5 pm. I could have called to ask if the warentee covers a motor filled full of water and then froze.... The exhaust is completely submurged ????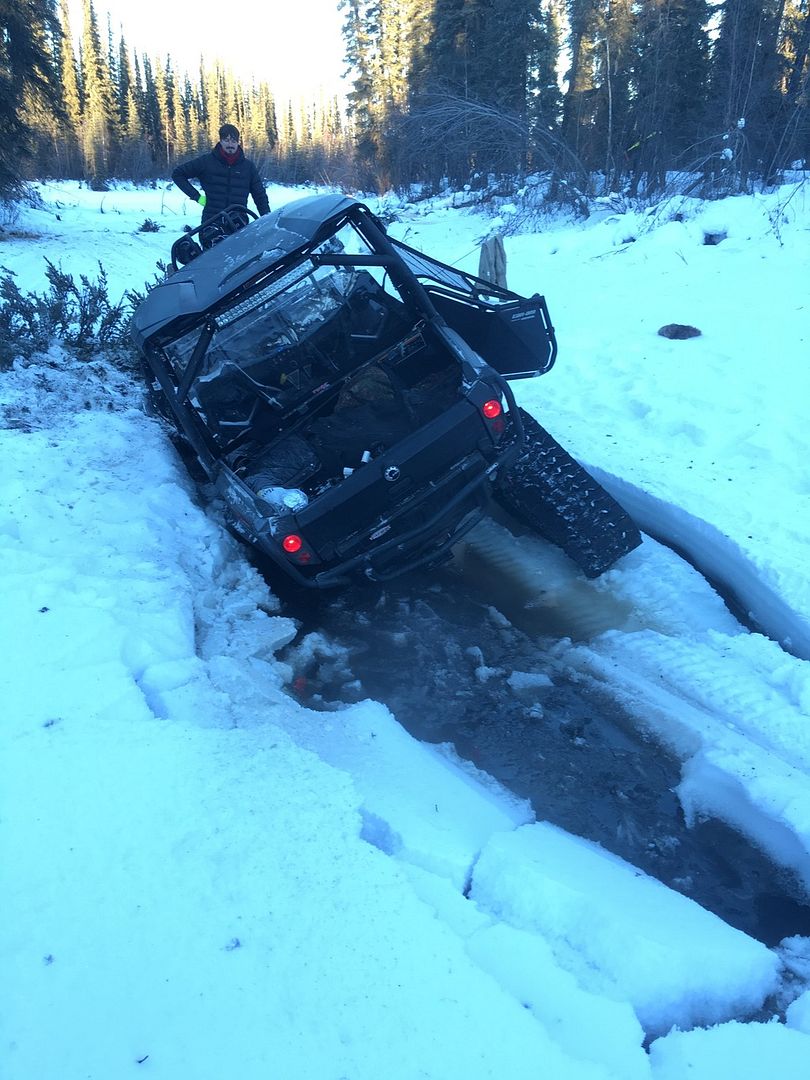 Not going lie... I had to line the tracks up on trees we cut to build a ramp. If it fell off I didn't know what plan f was... Build a snow cave and call for help or walk out...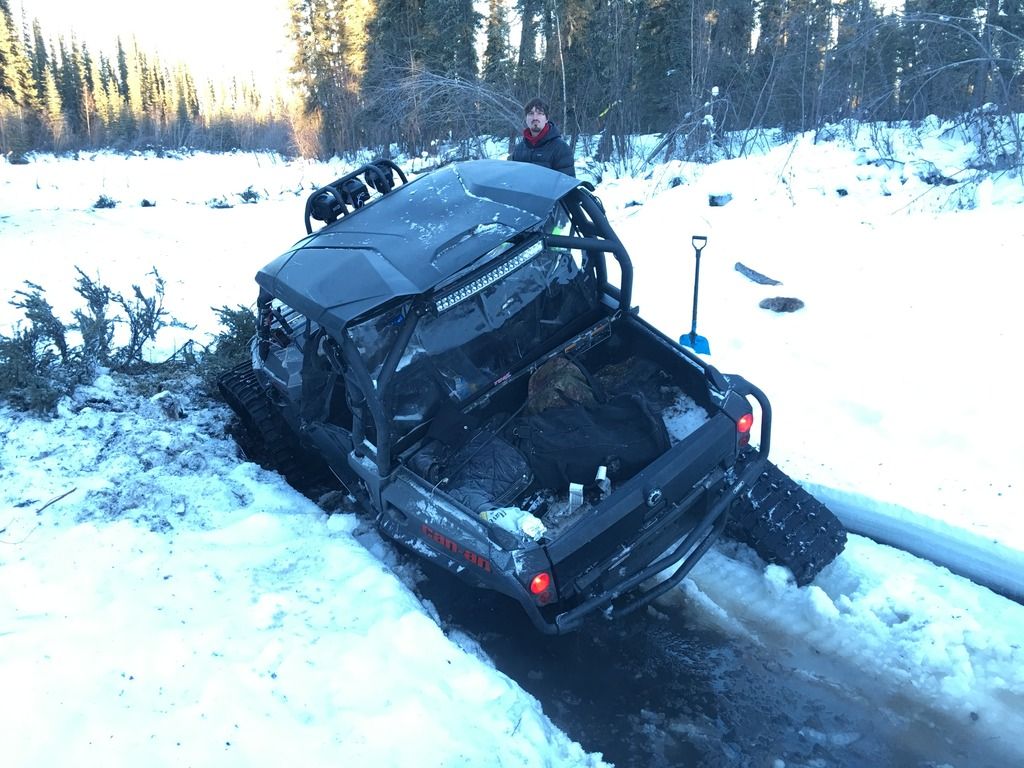 And then one track came out of the swamp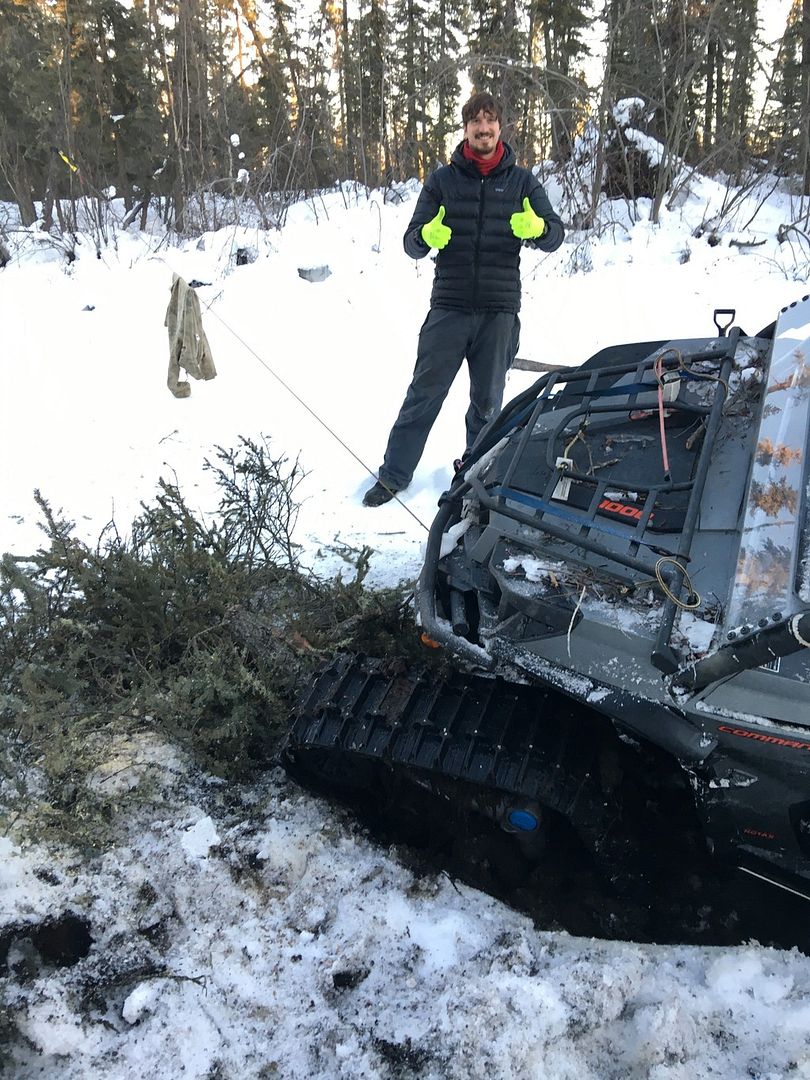 Survey says if you have 3 feet of air under a track your having a bad bad day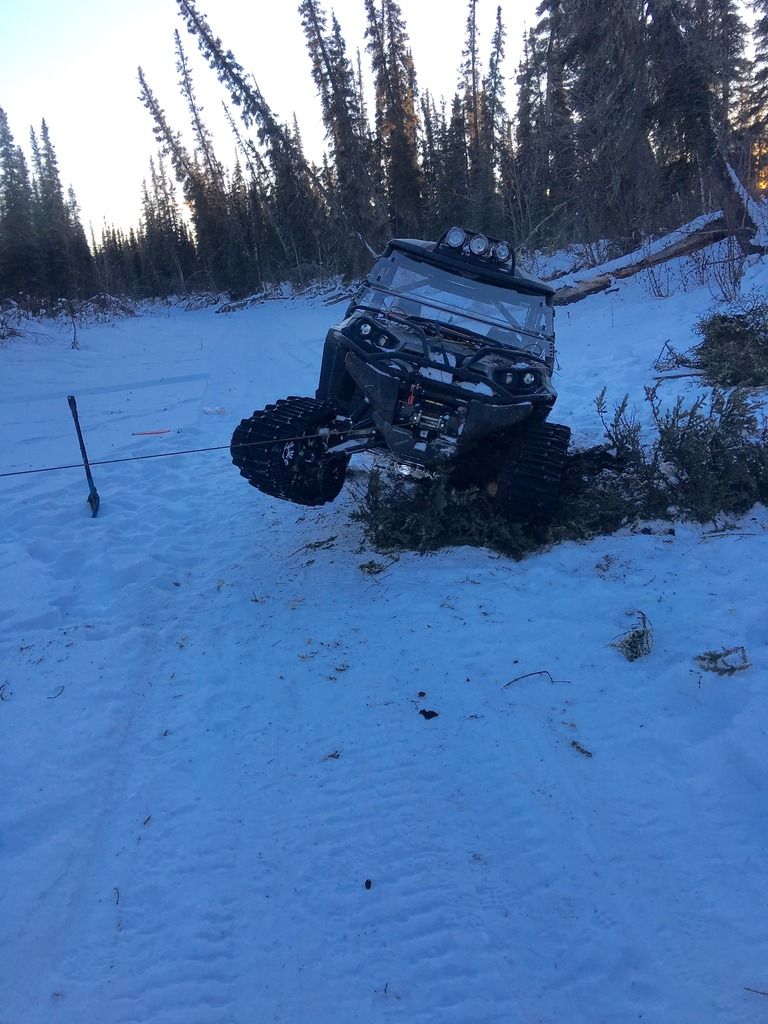 Whew. Not today swamp. Not today. I strongly encourage anyone to add ice screw to their tracks... It saved my A$$