Hey guys,
I installed digital gauges in my Commander, I thought this tutorial might be helpful.
To start with I used Cyberdyne Digital Gauges, I've had an experience with Intelitronics Digital Gauges and found them to be inferior. Cyberdyne is a beautiful Gauge and can be purchased in Amber, Green, Blue or red, I selected Green.
Lets start with Fuel pressure,
In this pic you see the sending unit and the hardware that was needed to build a "T", the fuel line is 5/16" so your going to need to wind up with 5/16" barbs, the sending unit threads are 1/8" MIP. The hardware store I was at did not have a 5/16" barb 1/8" MIP "T", (dont know if they exist) thats why it had to be built up.
The sending unit needs to be grounded so I soldered a ground wire to the center "T", I sanded it with 400 grit and then cleaned the surface with acetone, this worked very well and I achieved a good solder bond.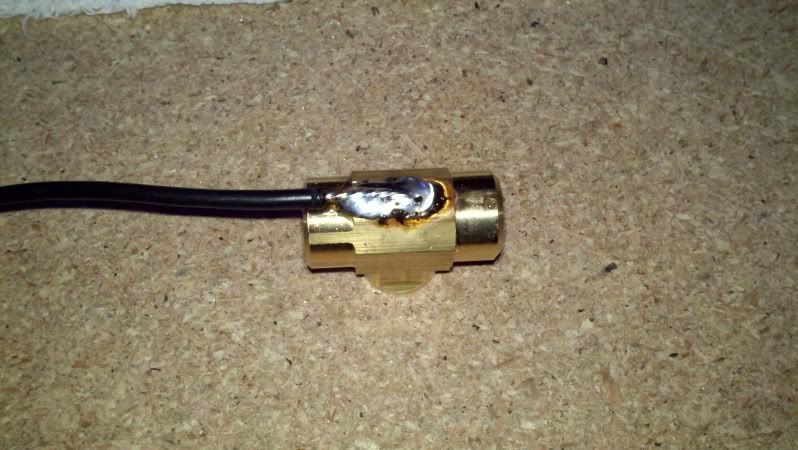 This is a pic of the sending unit and built up "T" installed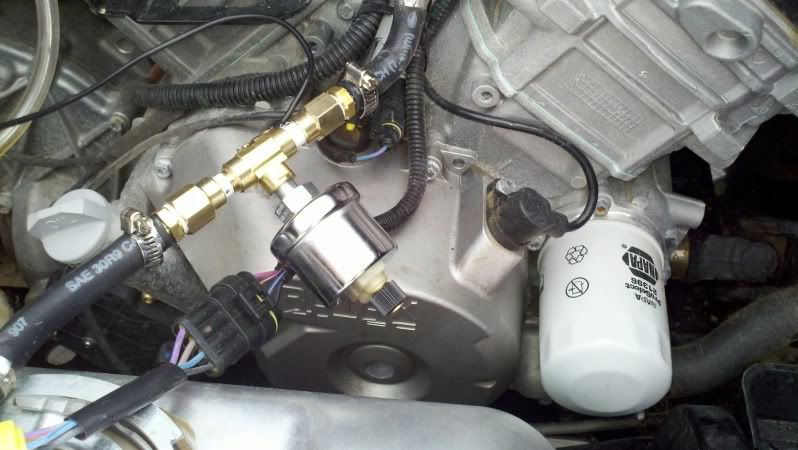 This is a pic of the sending unit and built up "T" installed and wired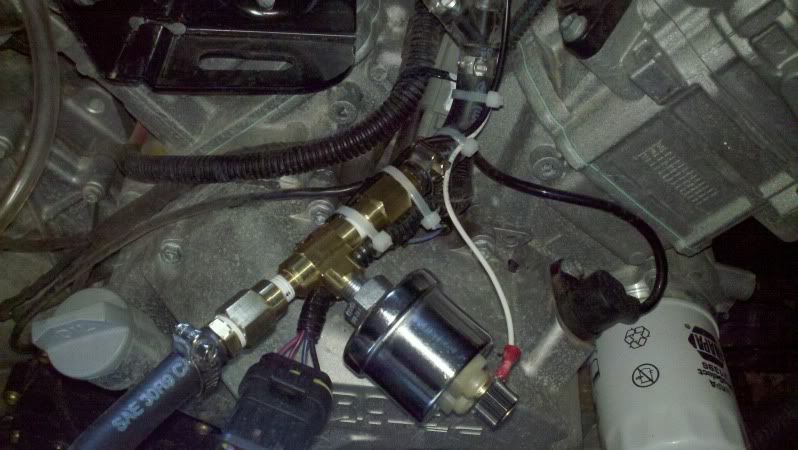 On the instrument paned I removed the 12v accessorie plug and used a
2 1/16" hole saw for the gauge installation. The 12v accessorie plug was relocated below the key
Fuel Pressure Gauge installed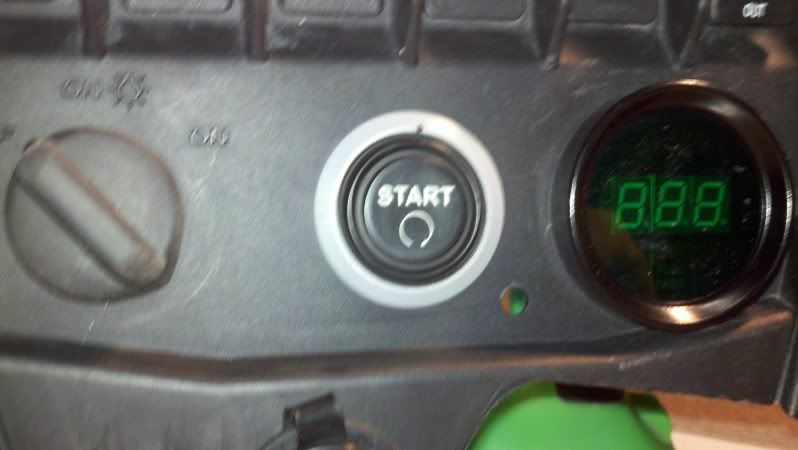 Oil Pressure
In this pic you are looking at the left side of the engine, note the arrow, that is where I tapped in for oil pressure.
Oil pressure sending unit installed. Note, because there is engine structure just behind this port I had to use a coupling and nipple to raise the sending unit up.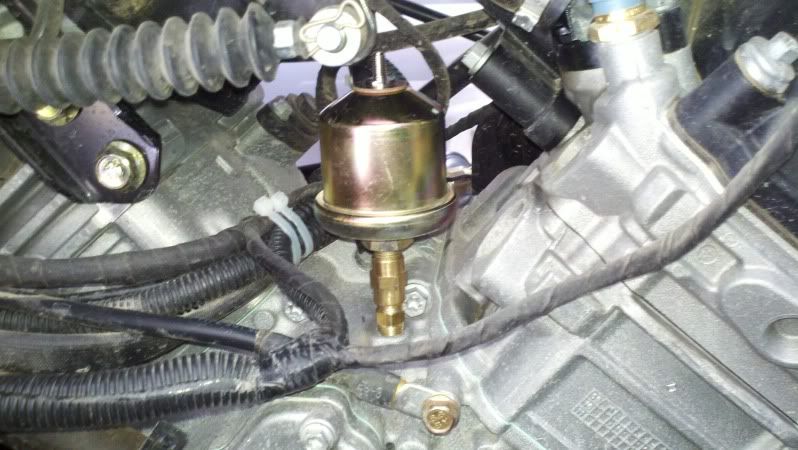 Water Temperature
In this pic you see the inline sending unit adapter with the water temp sending unit installed.
I have seen these inline adapters on several ATV web sites for approx $35 including shipping, too much $$$, I found this one on ebay for $11 including shipping, not bad. Buy the 26mm, it fit perfectly !!
This pic is looking under the left front wheel well, you can see the upper return radiator hose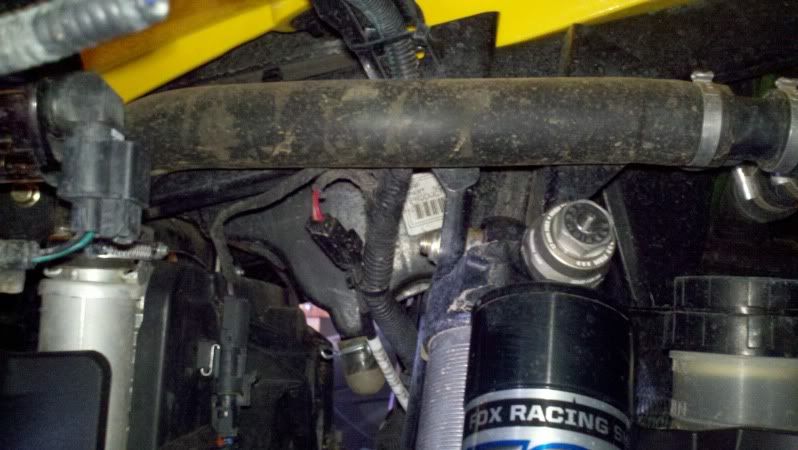 The hose removed and adapter positioned, mark the length of hose to be
removed.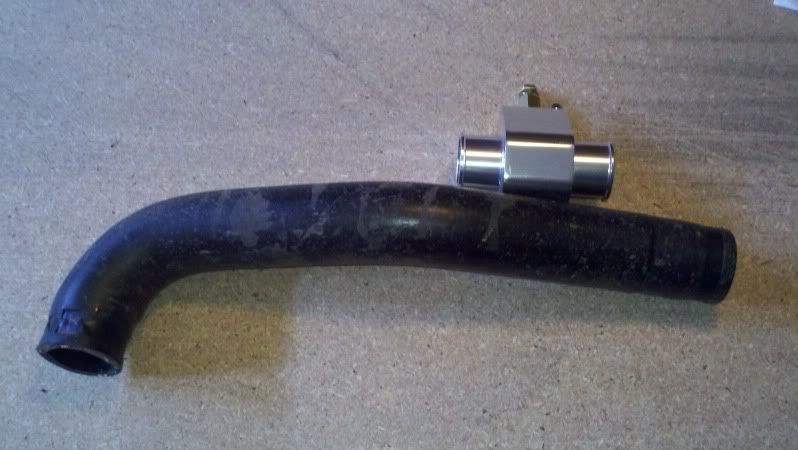 Adapter installed, I used a band saw to cut out a section of hose, DONT FORGET TO RINSE BOTH PIECS OF HOSE, there was a lot of debris inside
both pieces.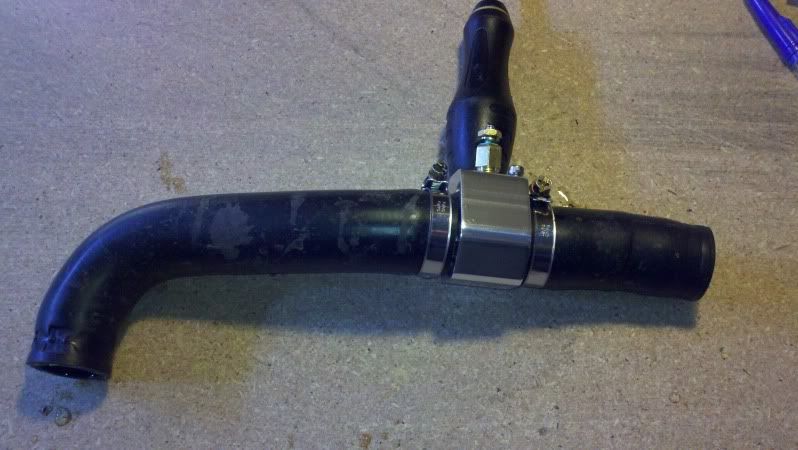 Hose and adapter installed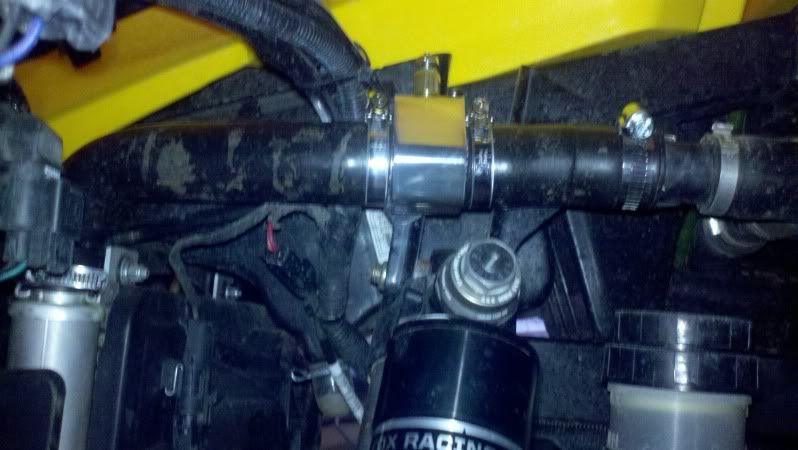 I purchased the gauge panel from TurnKey, the panel was flawless, perfectly fabricated and the fitment was dead to rights, Adam at TurnKey is a great guy to do business with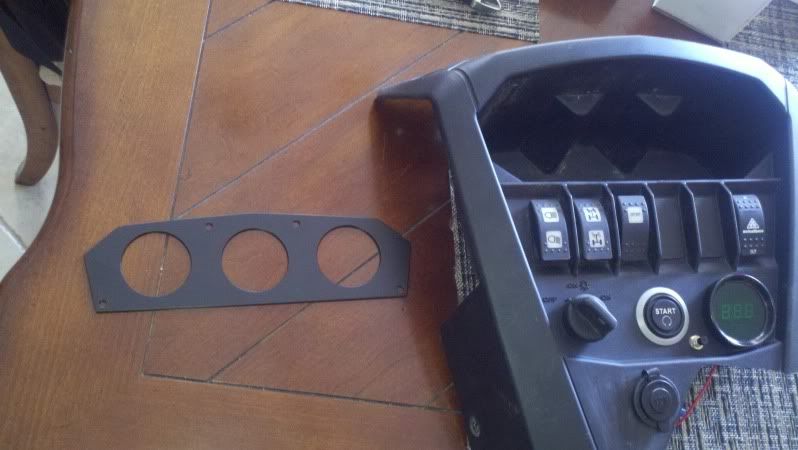 The gauge panel placed in the instrument panel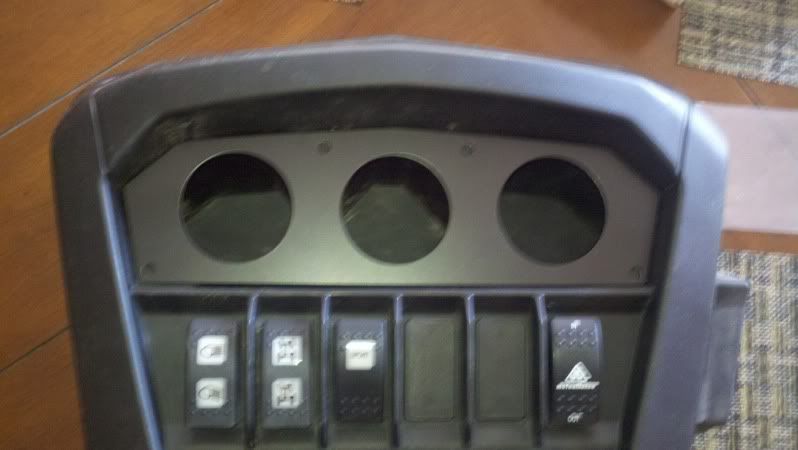 Gauges installed in the panel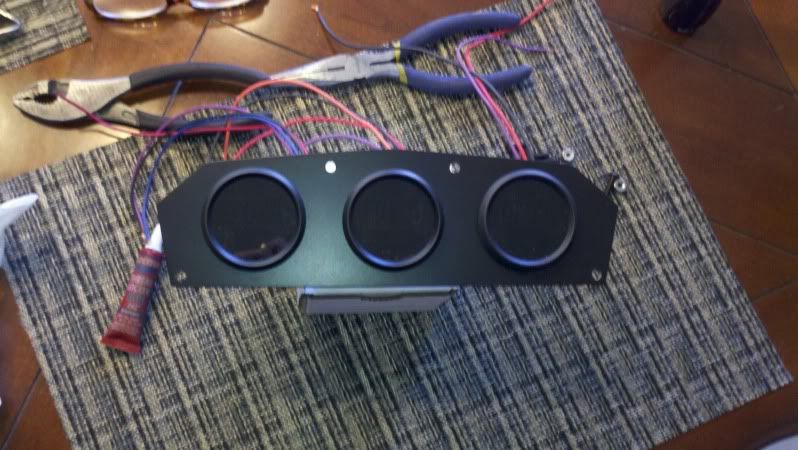 This pic is the back of the gauge panel, you can see my wiring work, note the pig tail and automotive 4 pin plug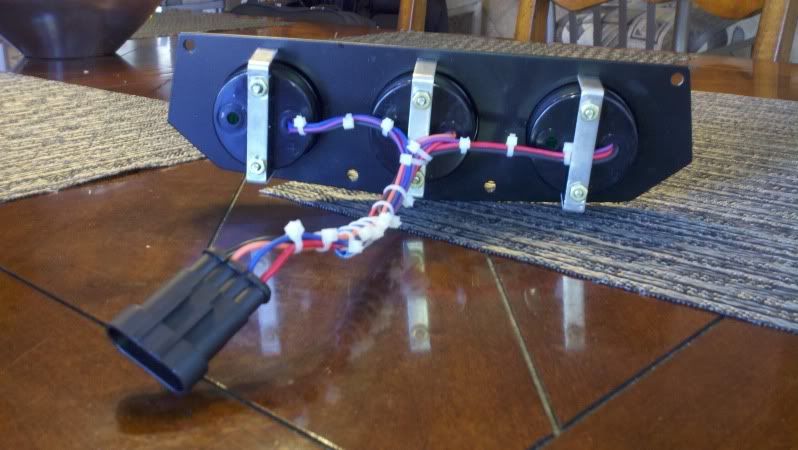 Pigtail on back side of instrument panel
Gauge panel installed in the instrument panel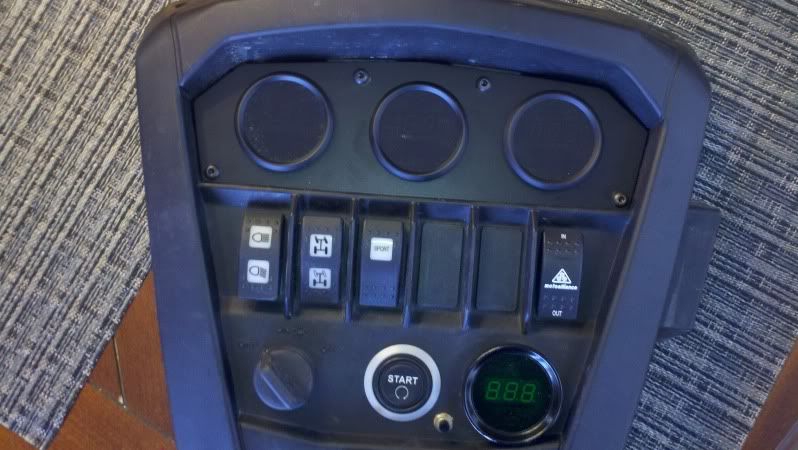 Project completed,
Looks pretty good !!