Hey Guys,
This is my CVT Blower install mod,
The Can Am kit is about $300,
I did this for under $80,
Purchase a Attwood 4" Turbo in Line Blower, I got mine on ebay,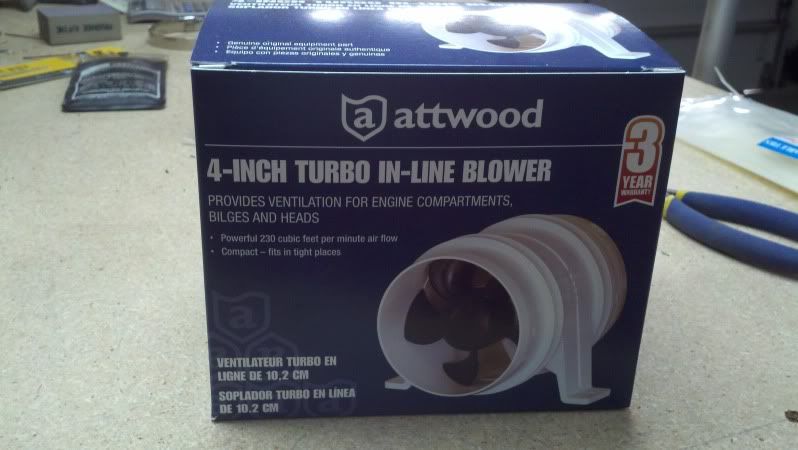 You'll need two 4" to 3" rubber reducers Spectra P/N 9761,
I got mine from Jegs
This is a pic of the reducers and the fan,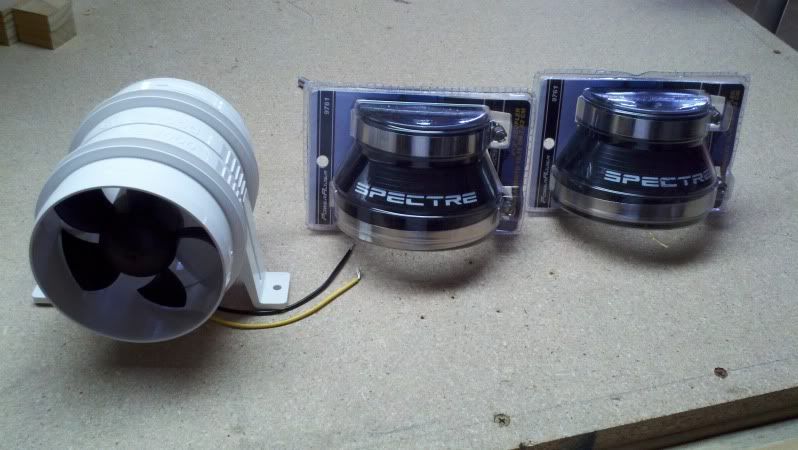 Reducers installed on the fan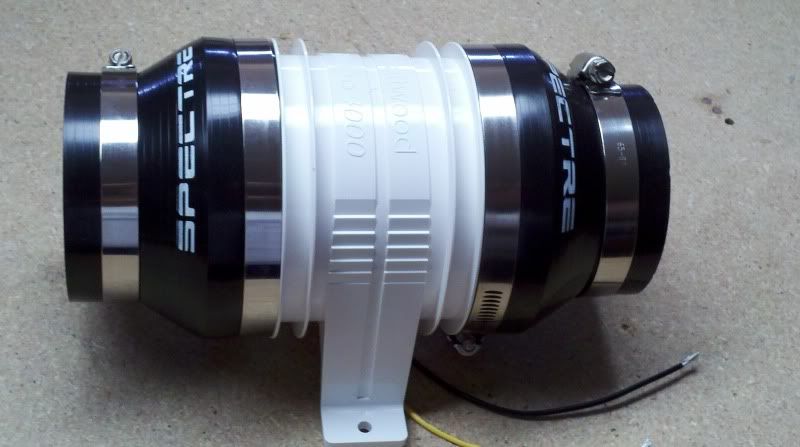 Now, remove the CVT filter cover and remove the filter, then remove the rubber filter housing, then remove the duct that goes from the filter under the dash to the side wall...where your right knee would be sitting in the drivers seat. Do not damage the rubber coupling that connects the under dash duct to the duct that sticks out of the side wall. You will need it.
Now remove the side wall where your left knee would be sitting in the passenger seat.
Once the side wall is removed you will see the CVT duct from the clutch case going forward and up under the dash.
Cut this duct with a hack saw blade and remove upper portion,
You can get an idea where to cut from this pic, I already installed the rubber coupling I said to save, its a perfect fit,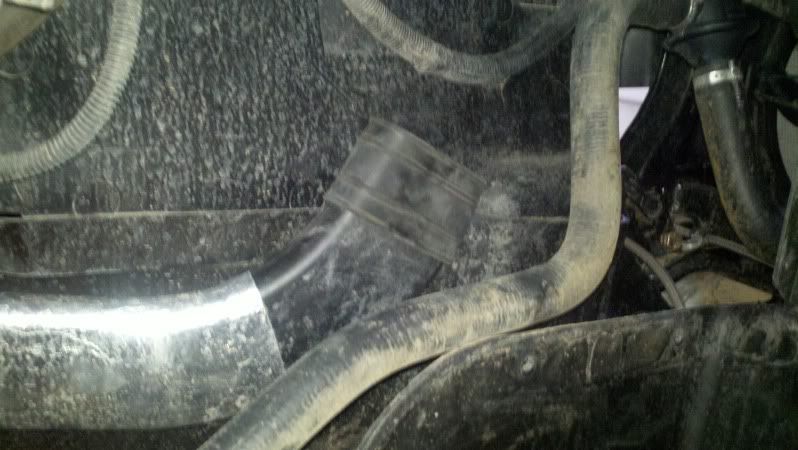 On this removed upper portion cut off the attach tang, and cut / groom it similar to this pic,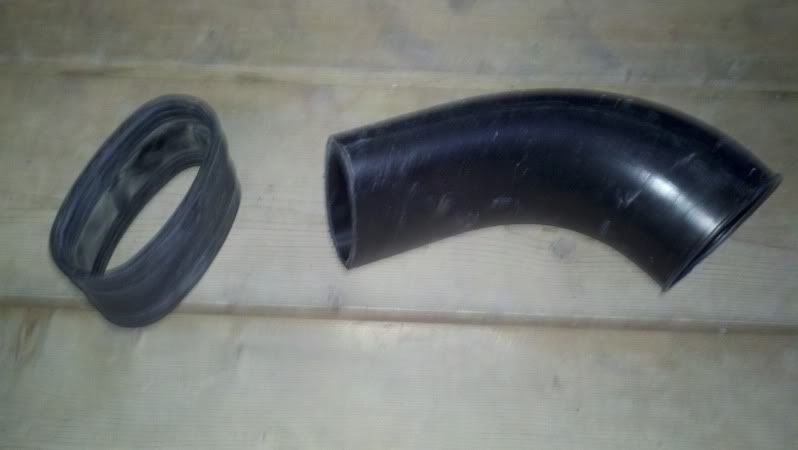 Flip it 180* from how it was installed and reinstall it,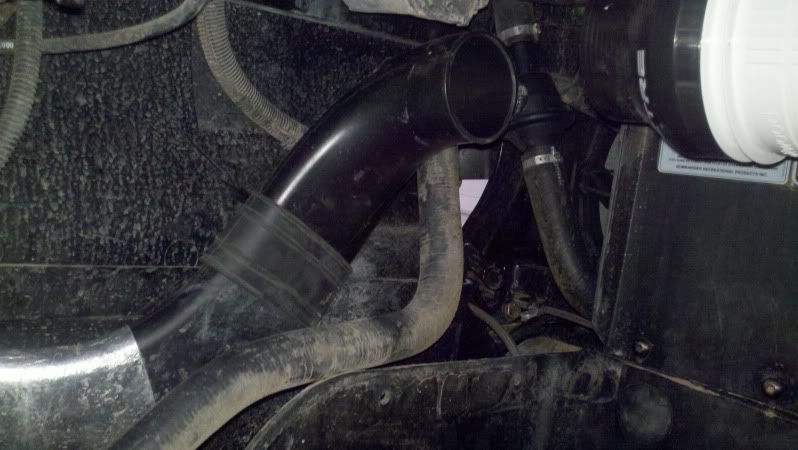 You might have to do some more fitment till it lines up like the pic,
Here the clamps are installed,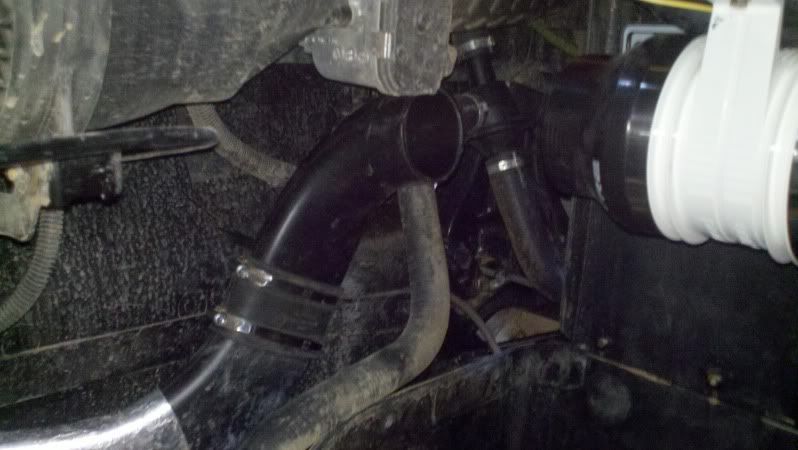 Line up and mount the fan,
I purchased 3" flexible ducting with couplers on ebay,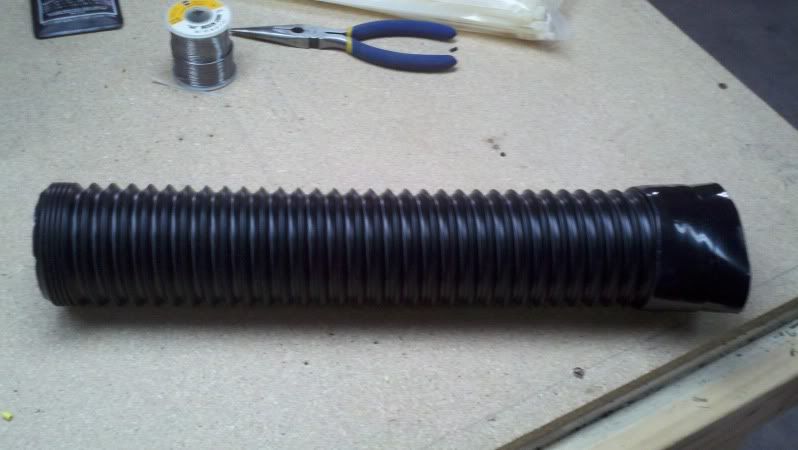 Install the ducting, take some measurements and cut a 4' hole in the side wall, with the wall in place it will look like this,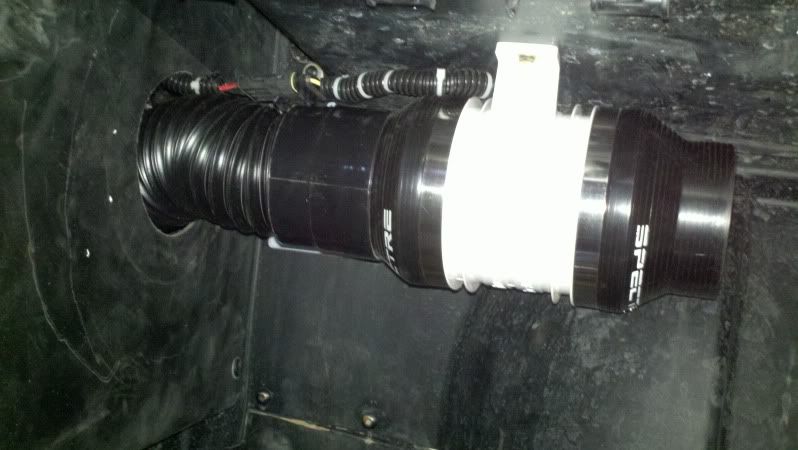 I wired mine to a switch in the dash with a 5 amp fuse.... Done !!